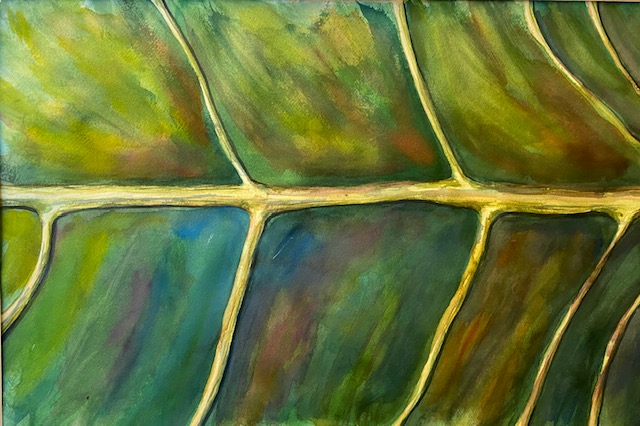 Nearly 30 years ago, Sharon was finally able to pursue a fascination with watercolor. It has proven to be a wonderful hobby and a source of several friendships (during and after a career as an accountant). Her first and main instructor, Bobbie Dixon, has always been so supportive. Sharon was introduced to mono-prints by Robin Eschner, an artist living in Forestville, CA. She became much more aware of the flow of color after a workshop with the late Terri Hill.
Sharon finds the small moments of life to paint — the view down a street, the old lamp shade in the ghost town of Bodie, CA, the old covered bridge in Vermont. Pictures from her life and travels; sort of a pictorial diary.
Sharon is a longtime member of the Campbell Artists' Guild and holds the office of Treasurer. She participates in the Guild's annual art show held in August each year at the Community Gallery of the Triton Museum of Art, Santa Clara, CA.
Note: The slideshow pauses automatically if you have a cursor over it on a laptop/desktop or touch it with your finger on a device with a touch screen. To resume auto play, just move the cursor away or take your finger off the screen.